On April 16, the 2021 LED China Exhibition came to a close. Showtechled outdoor mesh screens and lightweight fixed screens made a wonderful appearance and received a lot of praise.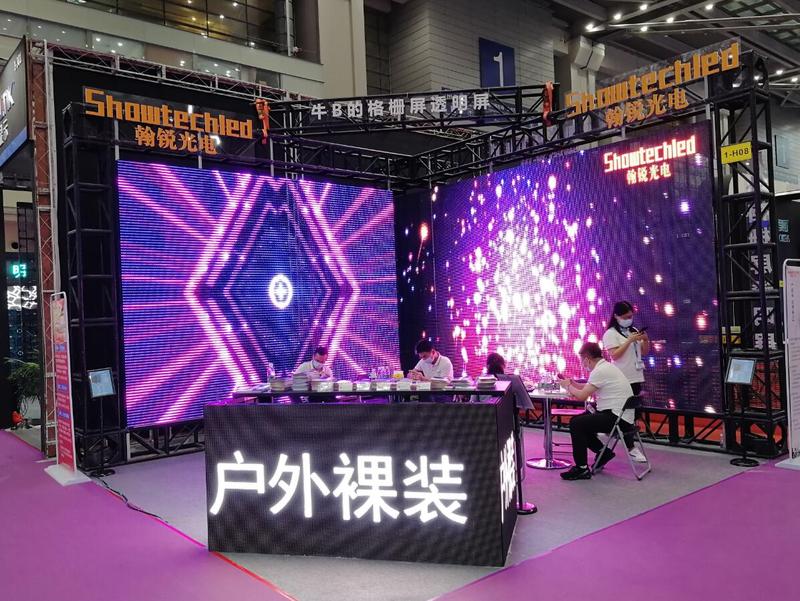 Photo:Showtech booth
The booth of Showtechled has double-sided openings. The booth adopts a simple structure design with a truss. The left side of the booth is Showtechled outdoor mesh screen P15.625*31.25, and the right side of the booth is outdoor mesh screen P12.5*12.5. .The reception desk of the booth is an outdoor lightweight fixed screen FB7.81 that can be assembled at right angles.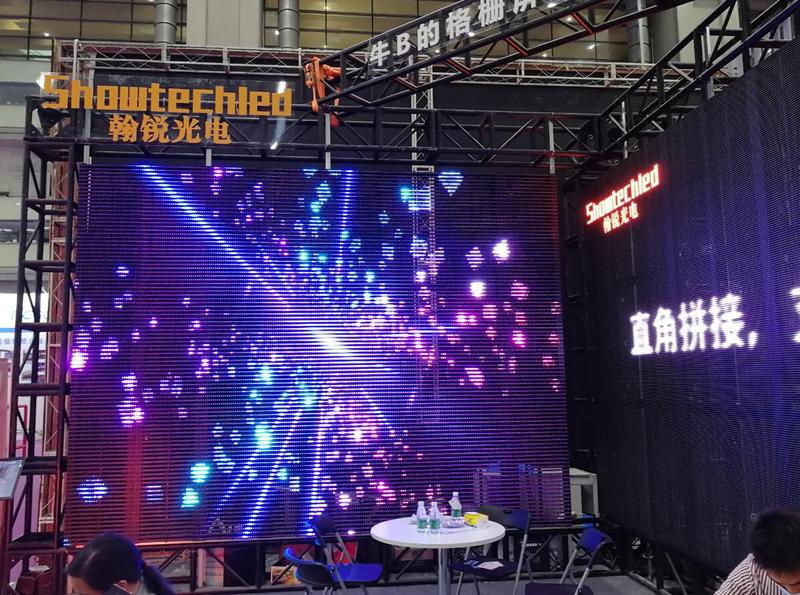 Photo:Showtech mesh screen P15.625*31.25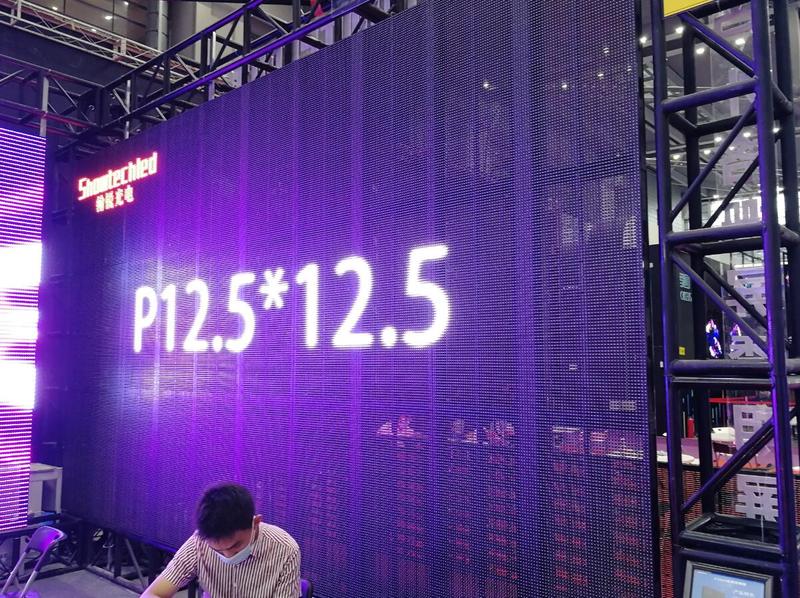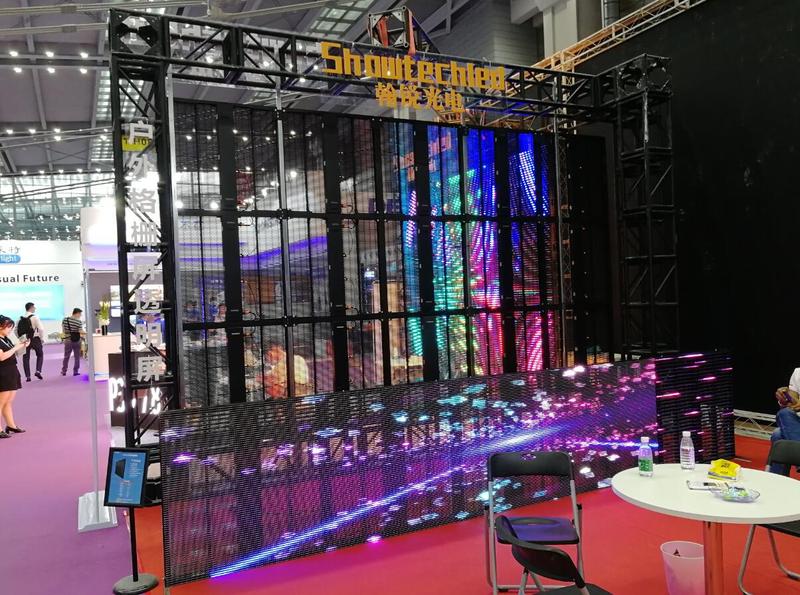 Photo:Showtech mesh screen P15.625*15.625
Showtechled C series outdoor mesh screen/transparent screen pixel pitch covers P3.91 to P31.25, which can meet the requirements in most outdoor application scenarios, offering customers diversified choices. C series also right-angled connection, full front maintenance (module, power supply, receiving card, HUB board, power box, etc.), lightweight and thin, high transparency, high brightness,and it can be installed on the wall, saving steel structure and heat-free air-conditioning and other advantages.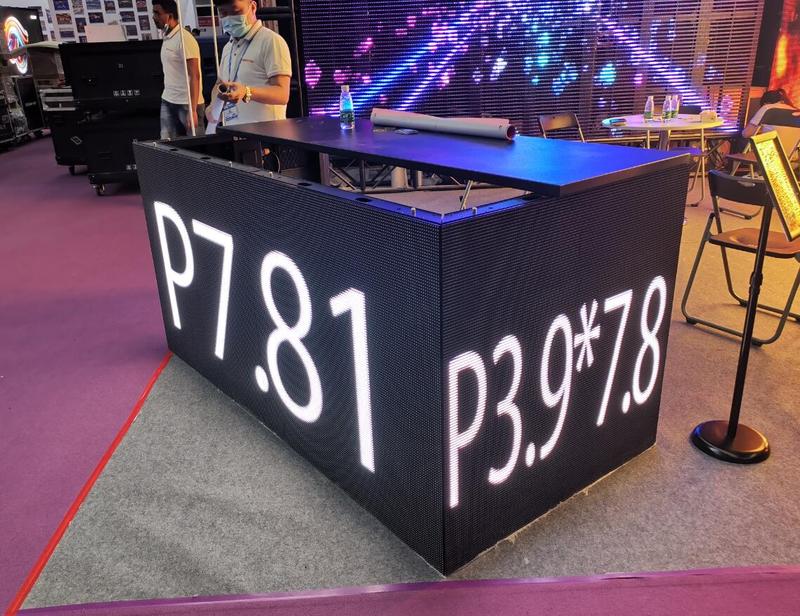 Photo:Showtech FB7.81
Showtechled FB series is a new generation of lightweight large screens for outdoor fixed installation. It has the functions of full front maintenance, right-angle connection, lightweight, and wall-mounted installation.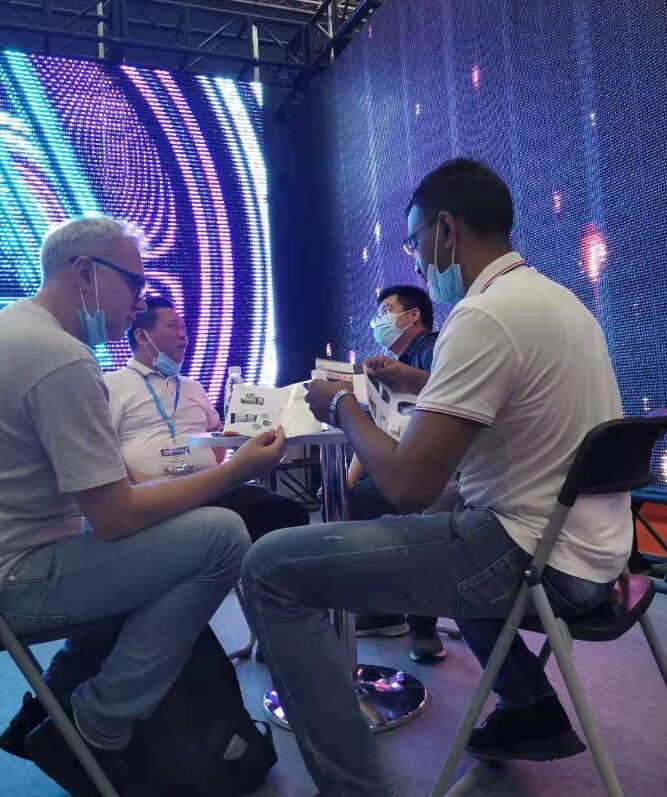 Photo:Showtech customer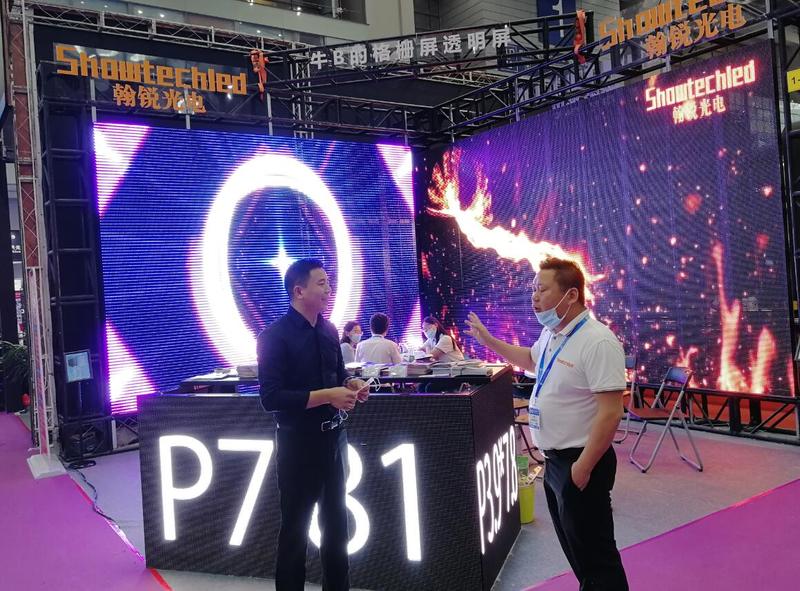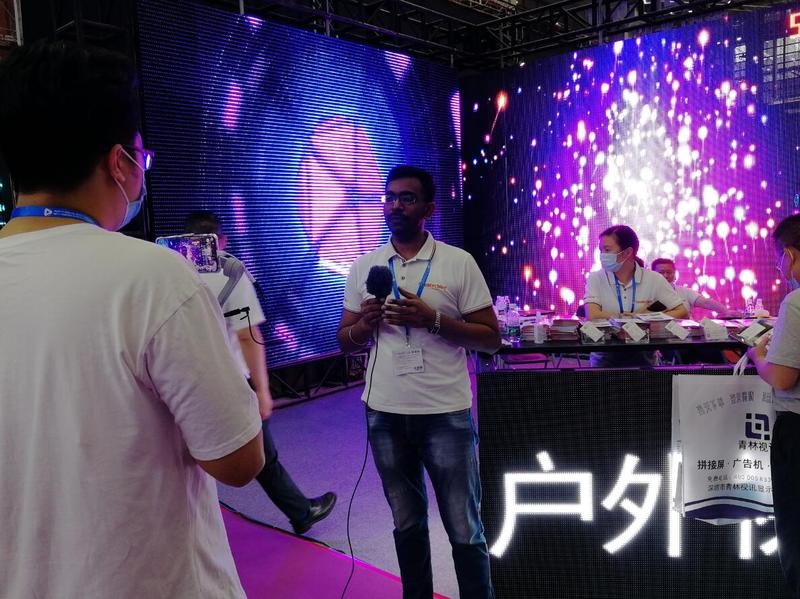 Photo: Showtechled Participated in Global English Live Broadcast
Showtechled has nearly 300 domestic and foreign professional customers in three days.